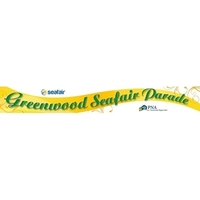 65th Annual Greenwood Seafair Parade
"Don't Rain on My Parade"
Wednesday, July 22, 2015
6:00 p.m. to 8:30 p.m.
Parade route:
Greenwood Avenue from N. 95th to N. 85th then west to 6th NW
A Greenwood summertime tradition, the annual Greenwood Seafair Parade presented by Fred Meyer is the oldest neighborhood Seafair parade in the region.
Thousands of people line the route to watch the over 100 entrants that include bands, drill teams, floats, pirates and more.
This year's theme is "Don't Rain on My Parade" with Grand Marshal M.J.McDermott, an Emmy-Award-winning writer, actor, broadcaster and meteorologist.
Contact: Vicki Hoyt vlhoyt@comcast.net
Website: www.phinneycenter.org/parade