Art U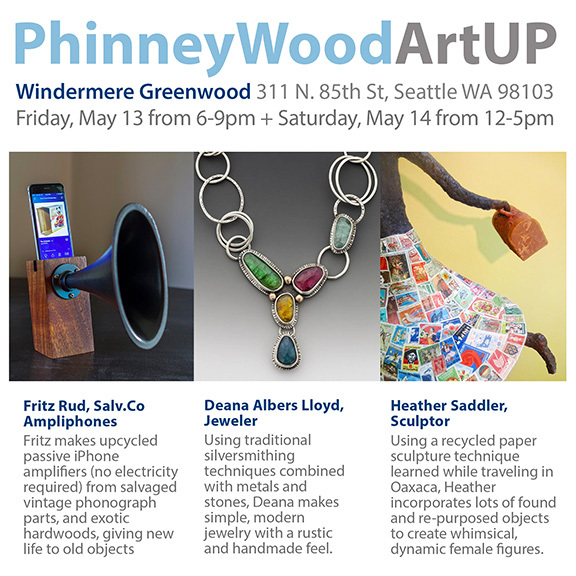 p, Chow Down: Phinneywood Art Walk The Big One – Two Day event May 13th & 14th. Windermere Greenwood will be hosting 3 great artists: Fritz Rud, Deana Albers Lloyd & Heather Saddler.
Please join Windermere Greenwood next next Friday, May 13 from 6-9pm and Saturday, May 14 from noon-5pm at our neighborhood art walk – PhinneyWood ArtUp – and see some fantastic artists represented at our office. We'll be serving wine, snacks and a whole lot of really cool art.
We hope to see you there!
311 N 85th St.
Seattle, WA 98103