All month long, our Windermere Greenwood brokers and staff donated funds to help purchase turkeys, canned and perishable items for local families in need this holiday. During the holidays, canned pumpkin and yams, cranberry sauce and box stuffing, can help families have at least some of the traditional holiday fare.
Working with the  Greenwood Boys & Girls Club, we spent the morning organizing all the ingredients for Thanksgiving dinner for 21 neighborhood families!
This is just one way that Windermere Greenwood donates our time and money through the Windermere Foundation to support local non-profit organizations in our community. If you'd like to help us continue to support these and other programs this holiday season or beyond, please let us know!
Thank you to everyone who supports the Windermere Foundation. Your generosity is truly making a difference in the lives of many families in our local communities.
Windermere Greenwood wishes all of you a bountiful Thanksgiving with family and friends!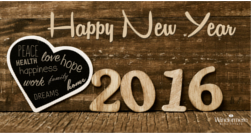 Windermere Greenwood, our brokers and staff wish you a safe New Years Eve and we look forward to assisting you with your real estate needs; whether buying, selling or investing throughout 2016! Happy New Year!
Greenwood Seafair Parade, Wednesday, July 24th 6-8;30 pm, 2013
We're looking forward to Greenwood's 63rd Annual Seafair Parade tonight from 6-8:30 pm.
The grand marshal, Pat Cashman of 'Almost Live' fame, will be leading drill teams, clowns, pirates and marching bands down Greenwood Avenue as thousands of spectators line the sidewalks.
The parade route runs south along Greenwood Avenue from North 95th to North 85th streets, then heads west to 6th Avenue Northwest. The Greenwood Seafair Parade is the oldest of the Seafair Sanctioned Community Events Program in the region.
Click here for more information